JAY WATKINS UNIVERSITY SERIES, VOLUME 5
LISTEN to the FISH
JWU 5, "LISTEN to the FISH", $34.95

| | |
| --- | --- |
| Order a DVD | Order on USB Flash Drive |
ENTIRE SET OF TEACHING TRIP SERIES LEGACY DVD VOLUMES 1-19
(on USB Flash Drive in MP4 video files)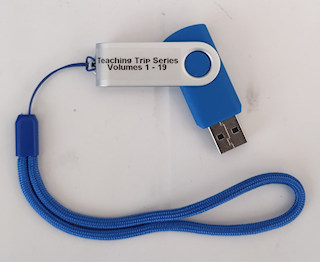 Each of the 19 Volumes contains the original DVD content and is appoximately 60 minutes in length.


$179.95



Blog Date: 2023-05-21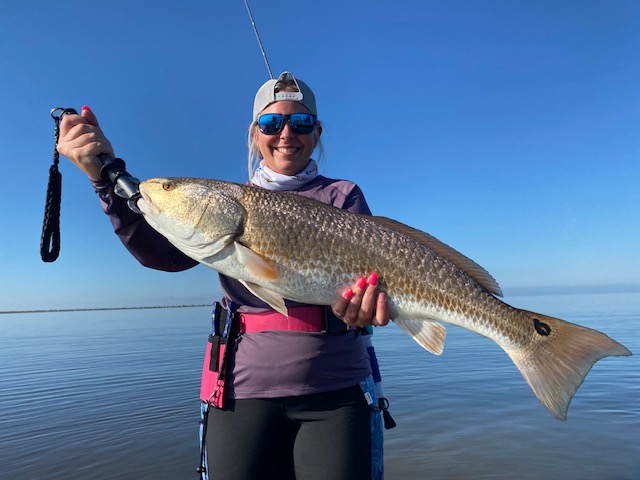 I have gotten a little lazy with updating the Blog portion of my website so sorry for that but it seems that there are not enough hours in the day anymore to get everything that I need to get done. I am thinking that I work slower than I once did so there are the same hours I just don't utilize them as well as I did at one time. You know, I am still very busy, like 5 days a week most every week of the year except for my weeks in Port Mansfield which we limit to the best three days of the week in the weather department. Seldom do we see winter weather patterns at allow us to fish productively more than 3 to 4 days a week. In Rockport, due to the layout of our barrier islands and our back bay systems I can easily find some water to navigate safely on and typically have a chance at catching fish IF the waders match up to the bottom in the areas we might need to be wading over. It is definitely true that some of my groups have grown to an age where walking in soft, muddy bottom is something they can or wish to do. I will get there soon enough I know but not there just yet. Our trout bite has been tough no doubt but we did see a slight increase the past couple of weeks after the rains we received. Many portions of what I call the NORTH COUNTRY have received some run-off issues which are creating a stacking effect with both bait fish and trout. On Wednesday we had a decent day in Copano and Northern Mesquite Bay so that is really good news as we approach a very busy time of the year here along the middle to lower Texas Coast. Once all of the public schools and colleges let out, we see a tremendous increase in the numbers of boats on the water each day. Air temperatures are also on the rise so this to will create smaller windows in our feeding period due to higher water temperatures. Early morning wades are a must for the next 3 month's if you are wanting to catch trout. I am still totally CATCH and RELEASE on trout due to the 2021 freeze and the over harvest of trout right after the freeze. Understand that seasonal bounty is what we are going to see at times. Don't be fooled by the short-term increases in numbers that we will all see at times. TROUT NUMBERS are still low and they need our help to recover so if you cannot release them, keep only what you need and release the rest.
I will be working both the Southern portions of Arnasas Bay and Corpus Christi Bays as well as the North Country which includes northern Aransas, Carlos, Mesquite, San Antonio Bay as well as St Charles and Copano. I won't do much in Port Bay because these fish really need a break, and they are not getting one right now. I like Port Bay in the winter months anyway. I like to fish moving water when I can find it over whatever type of structure, I can find the movement. Water movement allows the trout to setup and allow the water movement to bring the bait to them verses them having to use a lot of energy to chase a meal down and eat it. On Wednesday we had a really good bite during a mid-day major period in a small funnel where the water was concentrating bait fish. Water temperatures will be in the low 80's by weeks end so early is going to be the key from here on out. i don't suggest running in the dark. Lights or no lights, just too many boats out there in a hurry to get to that magic area for me and nothing is worth me risking my clients and my life or someone in another boat, kayak or simply someone out wading in the dark. With boat traffic like we have today we must be extra careful,
I will throw MIRROLURE LIL JOHNS, LIL JOHN XL'S and the 5"PROVOKERS as well as 5" Bass Assassins when extra soft is on the menu. Texas Custom's DOUBLE D'S and Mirrolure's MirroDine XL will be my hard bait choices. I love these two lure choices when I have large pods of mullet, glass minnows or menhaden in the area. Both of these lures offer the angler the ability to find the water column the fish want to feed in and then keep the lure in that specific spot column. Lures are tough as well and only need a hook replaced now and then.
Picture in this week's Blog is Miss Blair Donaldson. What a red right? 10 plus pounds and just under 29 inches. Reds in our back bays can really put on some weight during the freshwater run-off periods after big rain events. Congratulations Blair and thanks for the effort you gave me last week. Hope to see some of you on my boat and many of you around the docks in the coming weeks.
Blog Date: 2023-05-04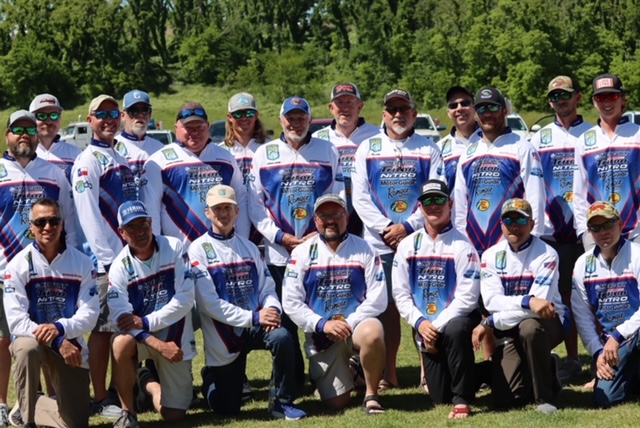 Ryan is in the photo attached to the Blog/Update with the Bass Nation National Qualifying team. Hope he does well and represents Texas well along with his other Texas teammates.
Nothing new with our trout bite this week. Still very scattered and still a lot of areas that should be holding trout this time of year that are just not. I had a decent morning today with some 4 plus pound fish but only fund them in one area out of the three that we looked at. Bait is still restricted to areas along SAN JOSE, ALLYN'S and MUD ISLAND. Menhaden continue to be very scattered, and I am honestly seeing less right now after the last front and the decreased tidal levels. Truth be told, tough fishing weeds out the non-fishermen/ think they are fishermen and allows those wanting to become better, the opportunity to do just that. I love to fish and certainly get frustrated but more for my clients than myself. I know that the trout will return and when they do we will forget all about the tough past few months. My suggestion is to just concentrate on locating smaller areas of bottom structure that seem to be consistently holding bait fish. The smaller areas allow you to jump out and fish and then move on if need be. The smaller areas also concentrate the bait as well as the game fish. It's kinda like an "AIM SMALL MISS SMALL " STRATEGY. Worked today and I am thankful for that.
Blog Date: 2023-04-27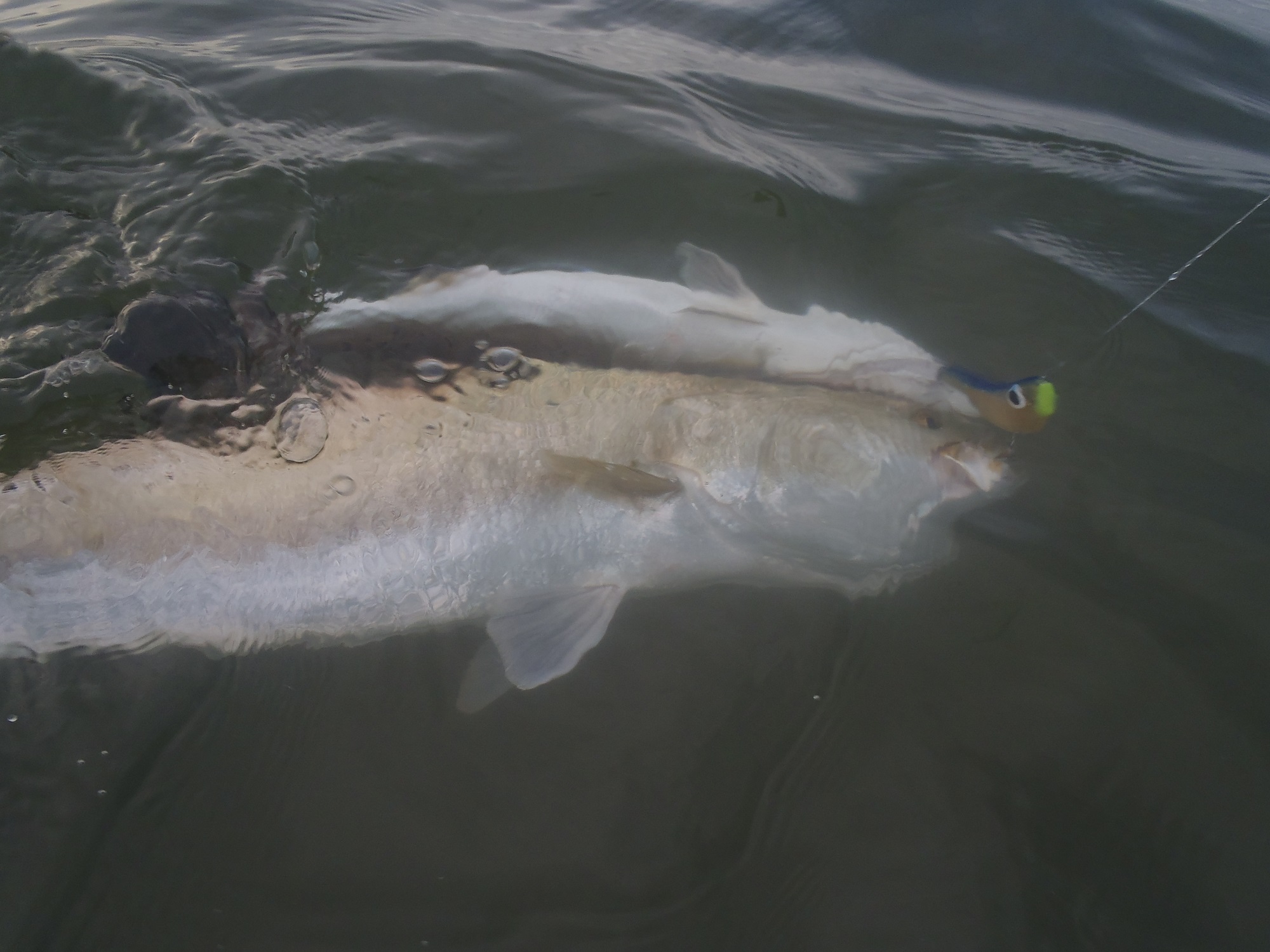 Trout bite is still very slow over-all. There are some small areas along shoreline drop-offs and drop-offs where flats meet deeper water. I have been trying to key on areas where I am seeing signs of Menhaden activity. When we find them, we catch some trout. Iam also looking for slicks which are few and far in between most days but have had a few occasions when we found them slicking and did fairly well. I do feel that when the bait really shows, the trout will show with them. I also believe that we were hurt way more by the freeze than what we first believed. TP&W NET SURVEYS showed a decrease in numbers last spring, and I believe we will see the same this spring. After the freeze the surviving population of trout stuck close together through the spawn but once spawning was complete, I believe that the larger trout became trout again and separated from the mob and went back to moving more and staying more isolated. No science just a guess on my part. Areas like Baffin and bays farther to the south are experiencing very good trout fishing right now. Where all those trout came from who knows but certainly glad to see the trout fishery there rebounding.
Blog Date: 2023-04-07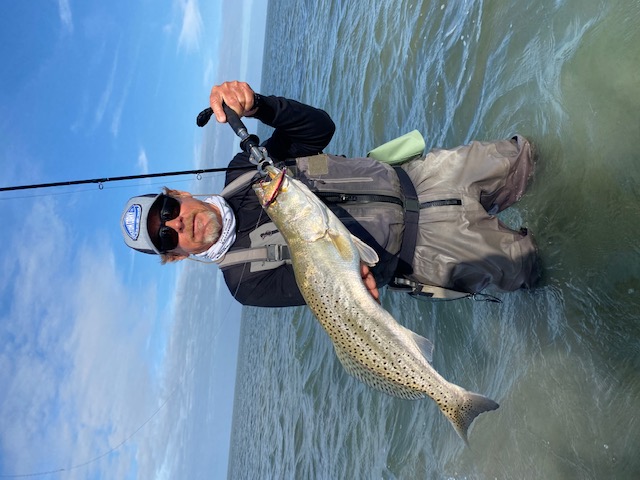 Happy Easter. I wish the weather pattern was looking good for Saturday but at the present time it appears that Saturday will be a repeat of our weather today. We much needed rain last night and more in the forecast for this afternoon and evening. My rain gauge looks to have 2 inches in it from the overnight hours, so this is great for us. We always need rain, even when we don't if that makes sense.
Tides are higher today than yesterday which will allow some deeper access into our back lakes. Lakes that have some grass growing in them will be the best for sure, but the problem is that most do not right now. The rain and some sun after this weather system should kick the regrowth into gear for us.
Lure choices for the area include Topwater's (1-Knocker's, Spook Jr's, top dog Jr's,Texas Custom's Double D's, Custom Corky's Floater series, Mirrolure Lil John's, Lil john xl's and 5"Provokers and 5" Bass Assassins.
Good luck if the weather allows you to get out on the water.
Blog Date: 2023-04-04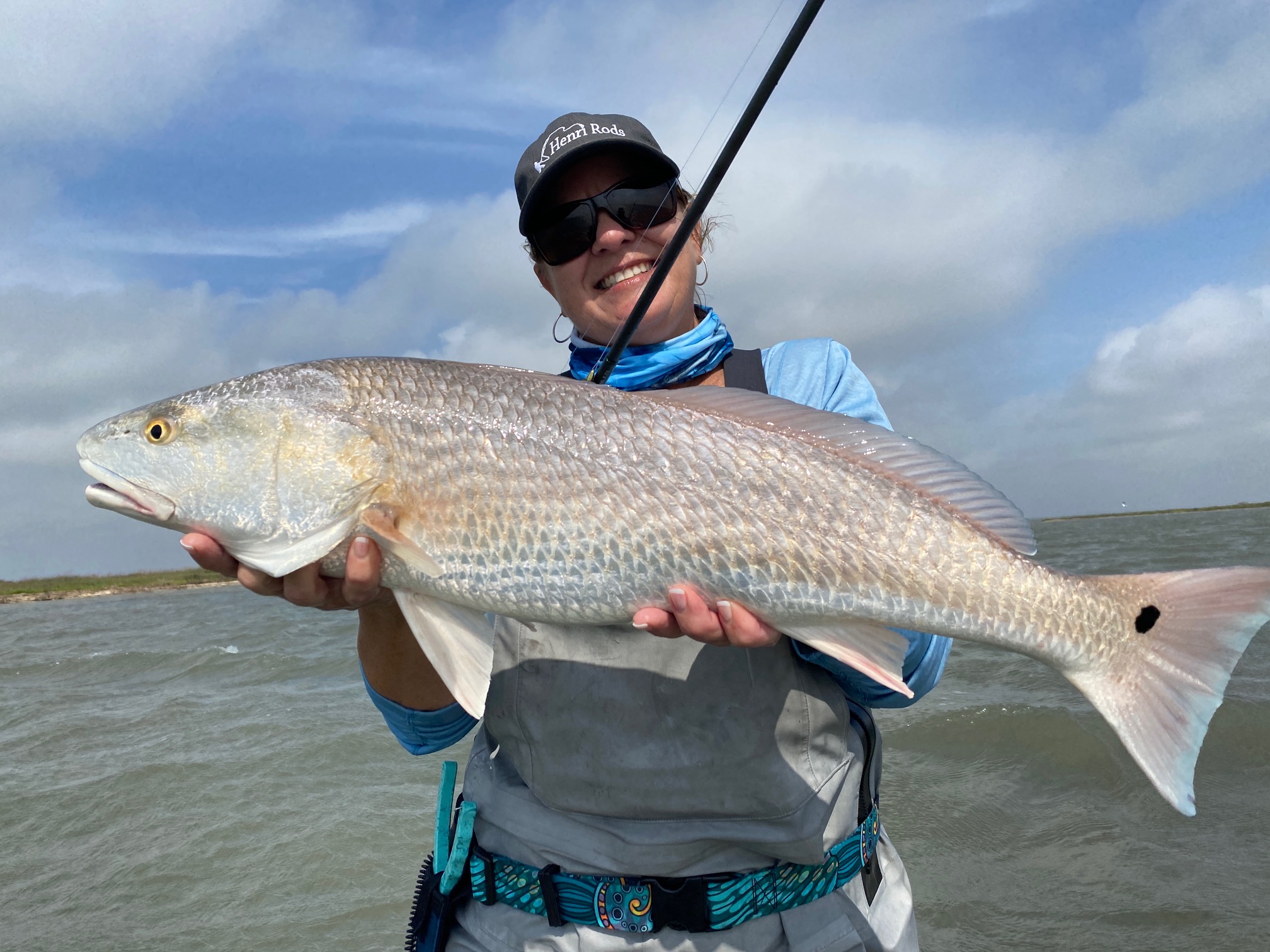 I have opened up the months from August through December the 31st 2023 on my online calendar. Trout fishing in the Rockport area is pretty tough right now due to the lack of weather conditions and a lack of springtime bait migration into our bays. We do catch them decent here and there but the pat two weeks the weather has just not allowed us to fish much of the water that we need to be trout fishing in this time of year. Hard to kill deer on only 10 percent of the ranch no matter how many deer the ranch has. Weather will clean up and we will get on some fish but I do fear that the results of our TP&W NOT placing the Middle Texas Coast in the NEW 3 trout limit might reach around and bite them in their ass. The TP&W have and are REACTIVE not PROACTIVE and not interested in quality of fish but quantity in my personal opinion and at 65 years of age my opinion is the only one that matters to me ha ha. Good news is that the many of the professional and everyday fishermen are doing their part to help the fishery rebound quicker by releasing trout for the past 2 years. Some of us for much longer than that in bay systems where trout are believed to grow faster. I believe that saltwater anglers as a whole need to begin to police our own ranks and promote the catch and release of all fish that we are not going to eat within a few days of catching. I woke up one day after being one of the best fish killers around and asked myself if I wanted my grandchildren to and other young children to have the opportunity to love fishing as much as I do? The main ingredient to getting our young children excited about fishing is having fish to catch!
Blog Date: 2023-03-16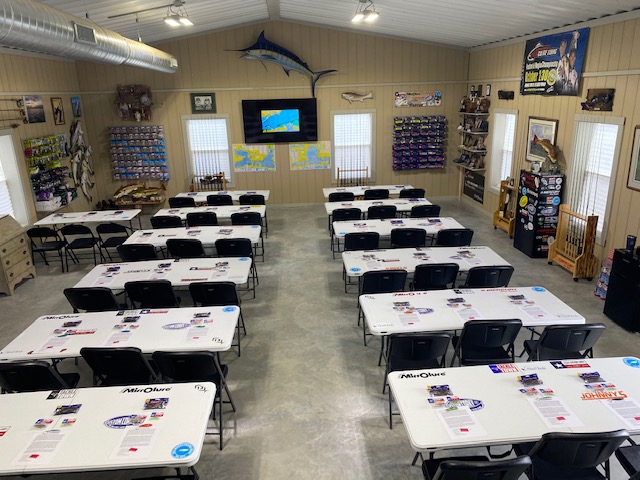 Nasty weather here all week long and it is going to get worse. Heavy rain with this early spring front that is due into the Coastal Ben around 5:00am on Friday morning. Northerly wind gust to near 35 mph and a 10 to 15 degree drop in air temperatures. Add the wind velocity and the rain and the chill factor might feel like temperatures are in the 40's. I'd rethink the fishing trip if I were planning one for this weekend. We need the rain for sure and rain seldom hurts us fishing wise along the middle to lower Coast. Fishing sucks for me here right now. yest there are red fish to be caught in our flats, but I primarily target trout and quality trout on top of that and those gals have been hard to pattern. Could be just me but thinking the weather and the lack of bait fish and bottom grass are trumping the lack of ability. I have my 2023 Spring Seminar on Friday March the 17th so with the current forecast it will be a good night to be warm and dry at WATLKINS LANDING. We are SOLD OUT for this event but there will be 3 more this year for sure. Watch your email for upcoming events. If you are not on my email list, go to Jay Watkins.com and sign up to get our notifications.
Like I said fishing has been tough this week due to high winds out of the ENE. That wind direction limits the area that we have to search so less water to look at typically equates to less fish found. It's going to turn around and get good for us as weather patterns stabilize. We are catching some solid trout here and there but no numbers of solid fish just yet. Stay tuned, I'll get them dialed in here soon.
Blog Date: 2023-03-03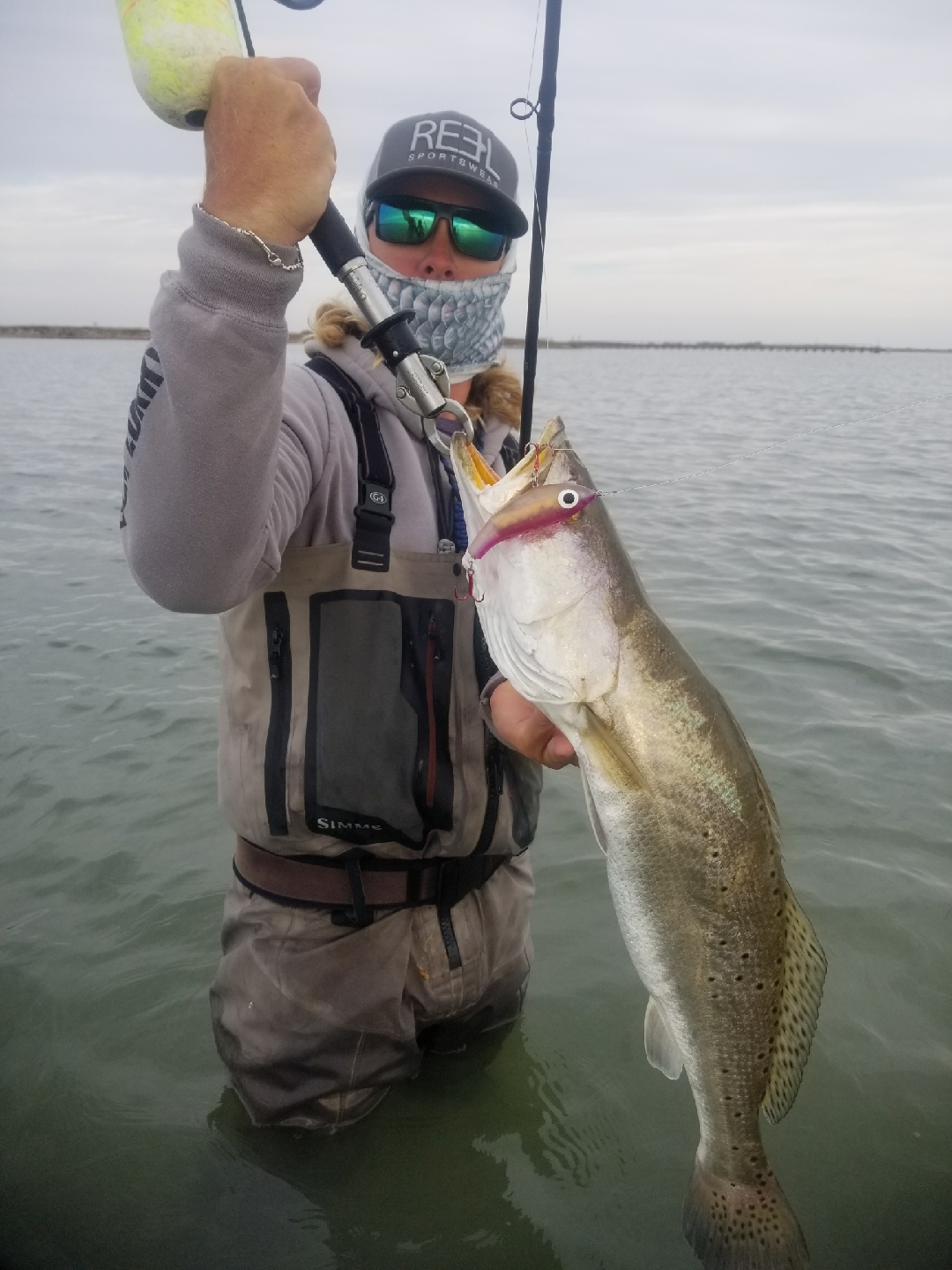 I am home from Port Mansfield and getting ready to get back on my home water. I cancelled today thinking it was going to really blow but it did not blow out of the north nearly as much as the weather forecast was calling for. Probably still a little tougher than normal due to post frontal high pressure setting in behind this weak front. Mansfield was good to us this year will some great days and good fish. Only a handful of fish over 7 pounds but lots of 4-to-6-pound fish on many days. Red fish seemed off a little this year in the areas that we were spending most of our time but that does not mean that we did not catch 8 or 10 most days. I had a couple of day that guys requested to go and chase reds after our trout bite slowed and, on both occasions, we quickly caught 10 to 12 solid reds to fill the void in between trout feeding sessions.
CUSTOM CORKY FLOATER and TEXAS CUSTOM/S DOUBLE D'S saw most of the water time the last 4 to 5 days that we were in Mansfield. These two baits will get lots of playing time in Rockport over the next few months as well. I am booking July through October right now so get em while they last.